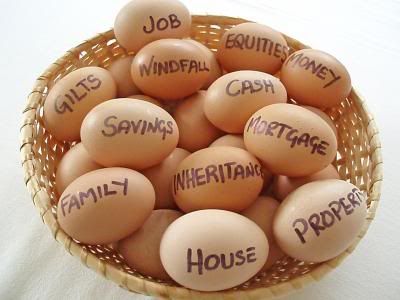 Make money online is easy, it does not require a lot time, a lot of efforts and I can still do it on my bed – Those are the words that are always associated with make money online. It is regarded as the easiest way in the world to earn money.
Believe me, making money online is not as easy as that. There will be no hunger problems in Africa and poor countries will become rich doing online business. In addition to that, there will be kids from around the world becoming billionaire each month. Don't be fool by these words. In fact, there is no such term of "easy money" in either offline or online world.
I had requests from my readers on information about make money online (thanks for communicating! :p ). So, here you are guys, this is the first part of a series of articles which I called "So you want to make money online huh", or in short: SYWTMMOhuh?
The series will include:
Make Money Online: Payment Processors & The Formulas – Part 2
Make Money Online: The Sources – Part 3
So, this article will cover only the fundamentals of money online. Now, when it comes to make money online, I'm not the biggest celebrity of all. There are many big earners and bloggers (full time or part time) out there who made handsome money online. "How did they do it?" is a popular question toss by beginners.
John Chow (johnchow.com) is one of the great online earners, he managed to get 30,000+ US dollars in October 2008 alone. Looking at his history, it took him more than 5 years in blogging to finally achieve what he has now. According to web.archive.org, he started blogging at the end of 2000 with a weird blog's title The Weird World of John Chow. Imagine how long does it takes to get on that position.
Make Money Online: Fundamentals
There are various fashions of making money online, as long as you have payment processor (PayPal, 2Checkout) account, you can surely make money online. Payment processor is used as an 'online bank account' so that every transaction can be made possible.
There are plenty of payment processors available on the internet, the most famous two are PayPal.com and 2Checkout.com. So, once you have an account, money online is always possible. I've compiled a list of ways to make money online (feel free to add your ways at the comment box):
Freelance writing
Money Online through Affiliate program
PPC Ad Network (Google AdSense, Bidvertiser)
Selling your own products (eBook, physical products)
Blogging
Start a discussion group, discussion forum or membership site on a popular topic
Start your own service-based business (designing, consulting, web design etc.)
Website/Blog Flipping
Selling Links (Of course this what makes Google hate us)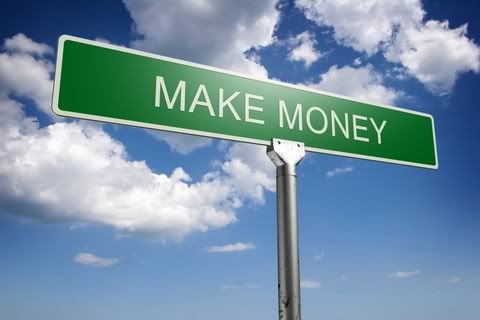 Avoid: Google AdSense
And the most popular one among internet users is Google AdSense. If you are a beginner, I would suggest to stay away from Google AdSense. Joel Comm said anyone can be successful with AdSense, if he can do it, we can do it too. It is a standard marketing phrase. Google AdSense is not just about keyword analyses i.e: finding a profitable niche, it involves huge traffic to make it a success.
That is the most common mistakes beginners made, starting their online journey with Adsense. A lot of them quit because at the end of the month, their adsense earnings are not more than $5. I'm not saying that AdSense is not good, but familiarize yourself with the traffic-getting techniques (SEO and other internet marketing techniques) before registering for a Google AdSense account. You will never make it big with AdSense without huge traffic.
Recommended: Blogging
John Chow made a breakthrough in blogging world and in October 2008, he made 30,000+ US dollars from his blog. This is probably the most fondness way of making money online. Through blogging, we can combine multiple ways of making money online, for instance, freelance writing, recommend product through our affiliate links, selling direct ads (banner, text link ads), and we can even sell our blog. Once you get loyal readers and increasing traffic, you can display PPC ad like Google AdSense and Bidvertiser.
Blog about topics that you are familiar with and had a strong-knowledge.
Stay alert with new updates from me by following me on twitter! Please consider subscribing to my full feed RSS. You can also subscribe by Email and have new posts sent directly to your inbox.
Add To the Conversation by Leaving a Comment